Seeing Green: T-Day's eco-Initiatives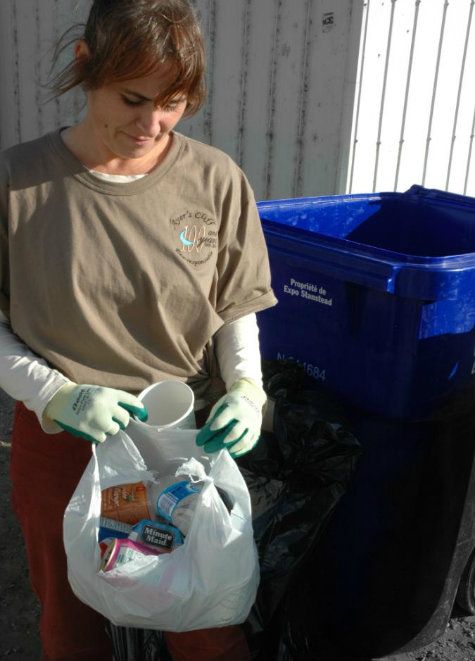 Townshippers' Day is thrilled to celebrate its English-speaking community and it's equally proud to take sustainable steps to preserve the stunning and lush natural environment of the Eastern Townships. We know just how lucky we are to live and play in a region rich with natural charm and rolling landscapes, and we want to ensure the Eastern Townships' natural beauty can be enjoyed by many future generations.
In 2006, the T-Day committee in Richmond made a commitment to minimize this great festival's environmental footprint by decreasing the amount of waste generated by the 8,000 to 10,000 visitors.
Each year Townshippers' Association and the Townshippers' Day Green team, with its small army of volunteers, worked to improve on that commitment with an end goal of having a giant-size celebration that is free of waste.
Food vendors use biodegradable cups and plates instead of Styrofoam and plastic materials, recycling bins are placed around the festival site and sorting stations are set up to separate compost, recyclables and garbage.  Soda cans have also been collected and donated to community initiatives such as the Terry Fox Committee of the Richmond area.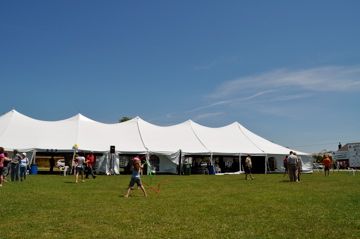 Thanks to the ongoing recycling and composting efforts, as well as the support and cooperation of waste management organizations, the garbage left by up to 10,000 people has been reduced to one bag of trash at several instalments of T-Day, including 2011 Stanstead. Festival sites have also been clean of debris just  hours after Townshippers' Day has ended.
We are extremely proud that our earth-friendly model has been sought after and reproduced by other festival organizers!
OUR GREEN STEPS:
Recycling bins accessible on site             
Plastic/Styrofoam food containers prohibited

Compostable dishware on site               
Plastic water bottle free!

Plastic grocery bag free!                       
Reusable bottles encouraged & water source provided.

Visitors encouraged to bring their own reusable bags!